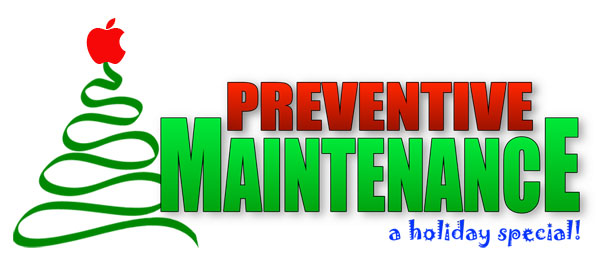 Get $40.00 OFF a Preventive Maintenance Virtual Visit!
When was the last time you ran those important Preventive Maintenance routines, checked for Malware and tested your backups? Let's face it, most people never get a round to it. So, let me do it for you this month!

Click HERE to get all the details. Registration is limited to six time-slots per day and this tasty offer ends Christmas eve, 2015!