The Story of Accularian.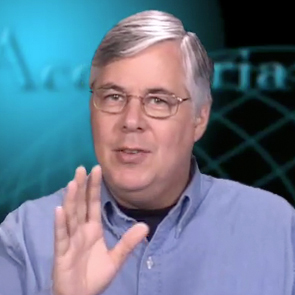 Dana Haynes – Accularian
Hi, I'm Dana Haynes. As a certified Apple consultant, I have been teaching people the secrets of the Mac for over 20 years. We love our Macs, don't we? I was pretty evangelistic about this little computer platform and introduced it to all the members of my family. When Mom got interested in genealogy, the Mac was just perfect and super fun for getting on the web and finding some really amazing info, quickly. When she realized the power of the web, she wanted to hone her skills and master her Mac so she could really enjoy the benefits of a powerful machine on a world wide web.
Now there's just one problem if you are a Macintosh consultant and get the whole family to buy Macs… you're gonna be the one supporting them! So…
When Mom asked me to teach her how to use her Macintosh computer, I decided to record everything I knew. But Mom had a special qualification… she insisted that everything should be presented in a "Step 1, Step 2, Step 3" fashion.
"I can do that." I thought. But, as I began to record my lessons for her, I quickly realized two things…
First – "Step 1, Step 2, Step 3" was super easy, because that is exactly how the entire Mac menu system is arranged! I would be able to create each lesson in small, bite sized, easily digested parts. Very cool!
Second – This was going to be a lot of work! "Meticulous" and "tedious" are words which came to my mind and the task began to feel pretty daunting. There was a lot of powerful information to cover and I understood clearly that I would be recording these lessons for my seventy plus year old mom, who had very little previous experience with a computer. I knew it would require great patience and a lot of TLC.
These lessons had to be short and compelling. I had to anticipate each and every question, before it was asked, and answer it right there in the same lesson. If I used jargon or acronyms, I had to explain them immediately. Using analogies, stories and relevant illustrations would be important as well. Those became the goals for the first Accularian Macintosh Tutorials back in 2006.
It better be good, it's for Mom!
If I was going to do this for my Mom, it had to be good, right? The scope of the project would be huge but I knew I could push through it, little by little. Since my mom did not live near me, it would be like writing her a few "post cards" each week and sending them to her in email. Then I realized, "Why should I do this for just one person? Why not package everything up and offer it to the world through the internet? Do it for Mom, but let others benefit too!"
Accularian is Born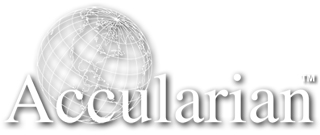 The First Accularian Logo
That's how Accularian.com got it's start. Now, all these lessons, created for Mom, are available for you to enjoy… so you can learn how to master your Mac, too. But things did not stop there…
As word go out, people did indeed subscribe! Mom's lessons were a hit! Over the years, the library of Macintosh Tutorials has grown to about 200 lessons and there are more being added each week. What began as a sort of "Postcards to Mom" project is now available to people all over the world and has become my full time job.
Everyone who tries the lessons loves them. I am deeply grateful for the response I continue to receive for my original lessons, the ones I created for my mom. It is exciting and humbling to know that I have been able to help so many people.
Get the Free Trial?
In each of the lesson modules, the first several lessons are included as part of my FREE TRIAL. When you click on a lesson link, you see the complete lesson… no teasing, no partial lessons, just my full lessons as they appear for all my premium subscribers. After the first several lessons in each module, you will need a subscription plan in order to move forward and watch the rest of the lessons… so, how do you get a FREE TRIAL? Click HERE.
Well, that's it. That's what Accularian is all about… click the link, sign up and enjoy the FREE lessons… but for those of you who would like to get the rest of the story and get a little bit of my history, please read on.
Accularian sounds familiar. What's with the Name?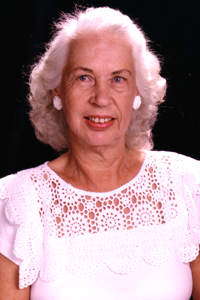 Elaine Haynes
Mom was a librarian most of her life Yep, the half glasses on a beaded string… the whole stereotypical librarian thing. Not only that, she was strict! Shhh! Quiet!!!
When I began to realize the scope and potential of creating these lessons for a greater audience, I realized my Macintosh lessons should be a library of Mac goodies for people from all walks of life and, they needed to be accurate. Ahh! "Accurate Librarian!" "Accurate" because that's what the lessons needed to be and "Librarian" as a tip-of-the-hat to the one for whom the lessons would be created.
That's how the name was formed. Some folks will appreciate the back story of that "Ah-Ha" moment, as it came to me while I was literally, on my knees praying for help with this whole new venture! It just came to mind. Very cool! I still continue to pray for God to bless these efforts, and even for you, as you enjoy them!
I love to teach the Mac and I am often told that I explain things in a really understandable way. Now that I had a name for my new venture, I knew people would ask me what the name meant; so I came up with a definition. "Accularian: One who explains complex subjects in easily understood terms." I was thinking about that "Accurate Librarian" notion when I created the definition. Here's why…
Have you ever been in a library and needed to find some super obscure piece of info (BI – Before Internet) and the reference librarian not only knew exactly what you were talking about, even though you could not explain it, and then almost magically provided the info to you… right in your hand? Well, that's the thought behind "Accularian!"
I wanted to provide a thorough, step-by-step, inch-by-inch, overview of the Macintosh computer system; one that would not only provide basic training, but make people super excited about what they were learning. It is not unusual for my clients to actually laugh out loud with some of the tricks and tips they learn from my lessons. With all this in place, the Accularian website launched in 2006.
Technology Explosion
Flash forward to present day and witness the huge improvements in internet video and marketing technologies and the stunning growth of Mac OS X. Over the years, I have been able to hone my production skills and am constantly learning more. You can see this as new lessons are posted all the time. The Accularian lesson series has grown by leaps and bounds. While the older lessons look a little "long in the tooth," the info is just as valuable as it was in 2006. With each new operating system, I strive to cover important changes and enhancements in my weekly emails to subscribers and everyone in the world can stay up to date through my web site for free.
How Mom Used Her Mac
Mom actually did not start using a computer until she was in her 70's! Since Macintosh is the easiest computer to use, I never thought of any other choice for her. Mom stayed active on her computer with email and buying things through Amazon nearly to the end! She loved using her Mac to surf the web, make video calls to me and her grand children and she even used "Twitter" just a little bit. Another thing she was able to do was to use her Mac to automate some of the lighting in her home. She ordered books from the local library and participated in several local civic organizations and genealogy groups… all through her little iMac!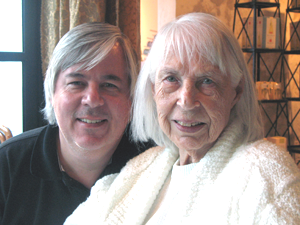 Mom & Me – 2010
Accularian went onto the back burner for a few years as Mom grew older and eventually moved in with my family here in Fort Lauderdale. April and I deeply believe that it is a child's moral obligation to care for their parents in their age, in the same way their parents cared for them in their youth. This became our priority, until Mom passed away in 2011, at the age of 89. This choice, to put our lives on hold, in order to make the most of our time with Mom, is by far; one of the greatest blessings we have ever experienced!
After a time of reflection, regrouping, reassessing and prayer, April and I decided that we wanted to pursue a living by developing businesses online. As a result, I rekindled Accularian in 2013 and April left her career of 16 years with Office Depot to start an Amazon Affiliate business… which is going great!
Now that we see what is possible in this brave new world, our dream is to help empower other folks use technology, and develop their own skills and dreams. The goal… help a bunch of people make a portion, if not all, of their income on the internet. In 2014, we created a small support group called "Freedom for the Family." FFtF is a free, web based think tank that encourages and trains people how to get started – building their own online business. Anyone can participate for free. Take a look at our efforts at www.freedomforthefamily.com and let us know what you think. Again, our support group is free and meets once a month online through Google Hangouts. Come to learn, but plan to participate by helping others with what you have learned.
Entrepreneurship in Action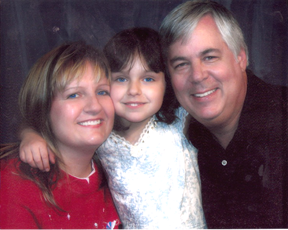 The Haynes Family – Your Hosts!
So… what you find here at Accularian is a real guy and his family, with a real story behind a real web site providing real services and training. As an Apple consultant, I still run a Macintosh support business here in Fort Lauderdale, just like I've been doing for the last 20 years. But, because of this amazing technology, I can now help you… no matter where you are in the world. All we need is a connection to the internet! I have helped people as far away as Korea! We connect online and I can see and run your Mac right from my home office; just as if I were sitting right next to you. Distance no longer matters!
Give me a call. It's still me that answers the phone and answers your questions. Macintosh support a is fee based service, but I still love to get that occasional call from folks saying, "I just saw your Facebook ad, clicked on the link and read your story. I'm signing up!"
At the end of the day, we are all human and just trying to do our best. I hope you'll take a look at my contributions and join me.
Enjoy!